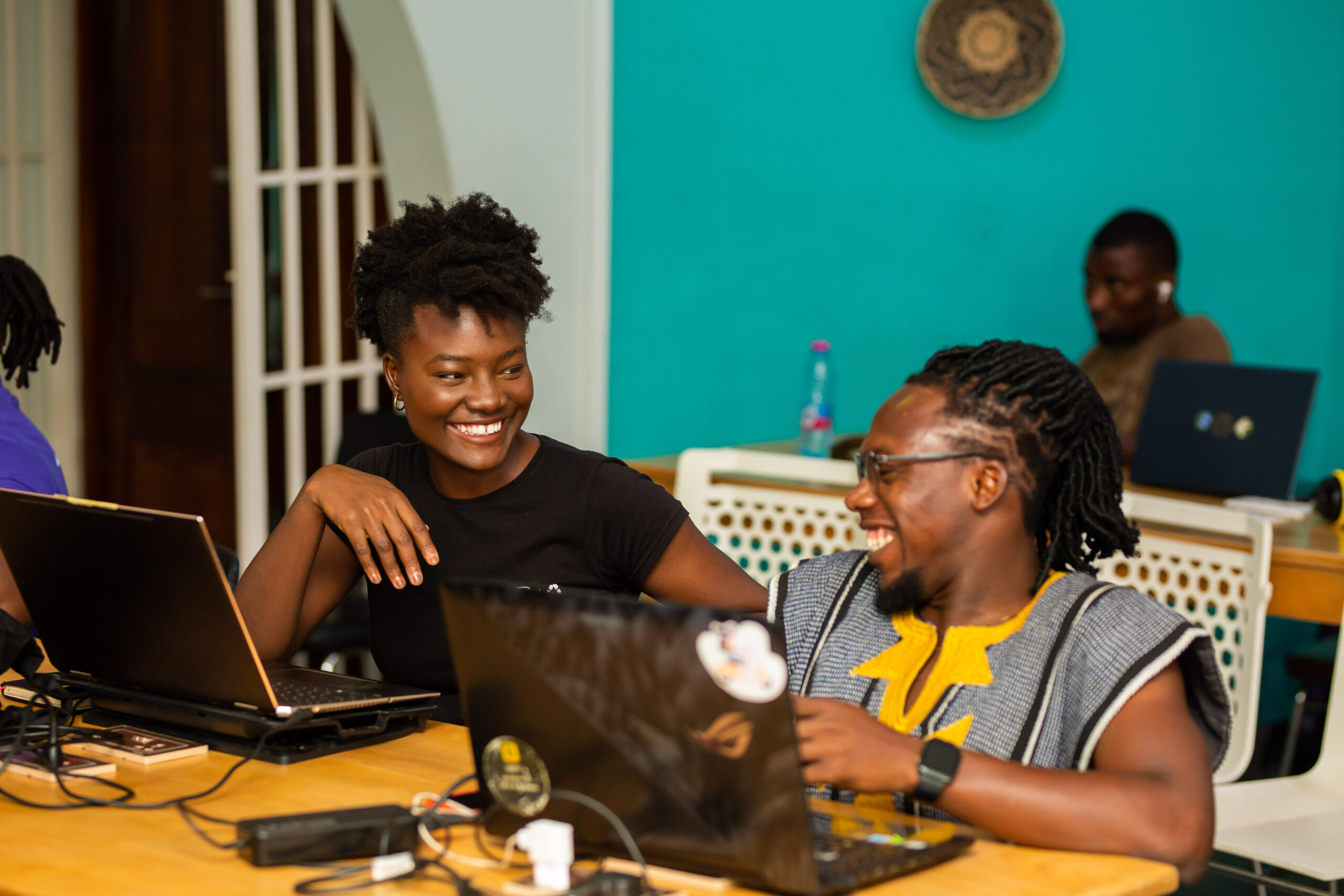 The UNICEF StartUp Lab acceleration program has been a remarkable success since its launch in 2019, providing entrepreneurs with the opportunity to develop solutions that will benefit children and young people around the world, especially in Ghana. Since January 10, 2023, cohort 3 of the acceleration program, with 20 startups, has commenced its journey towards global impact. The startups will participate in a six-month accelerator program aimed at improving their companies and contributing to the advancement of the SDGs for children and young people. The cohort includes businesses working on issues that directly and indirectly affect children, young people, and their families, such as education, health, sanitation, climate action, and adolescent well-being. The work week at MEST Africa is a 5-day period of intense physical engagement between moderators and the various startups that are a part of the cohort. During this time, moderators meet with the startup teams to provide valuable feedback, advice, and guidance and answer any questions the teams may have.
The second workweek was packed with five workshop sessions focused on products that allowed participants to refine their abilities and gain valuable insight into the current state of their product. Participants were able to identify areas of their products requiring improvement and develop unique ideas that might be used in their projects as a result of these sessions. 
They were also able to collaborate with other entrepreneurs and learn from their experiences. This provided them with an opportunity to gain knowledge and understanding that is directly applicable to their journeys, regardless of the stage of their product development. This sort of learning helped them make sound judgments and expand their business. With assistance from UNICEF Ghana, KOICA, and MEST, they are utilizing resources and frameworks that they would not have had access to otherwise.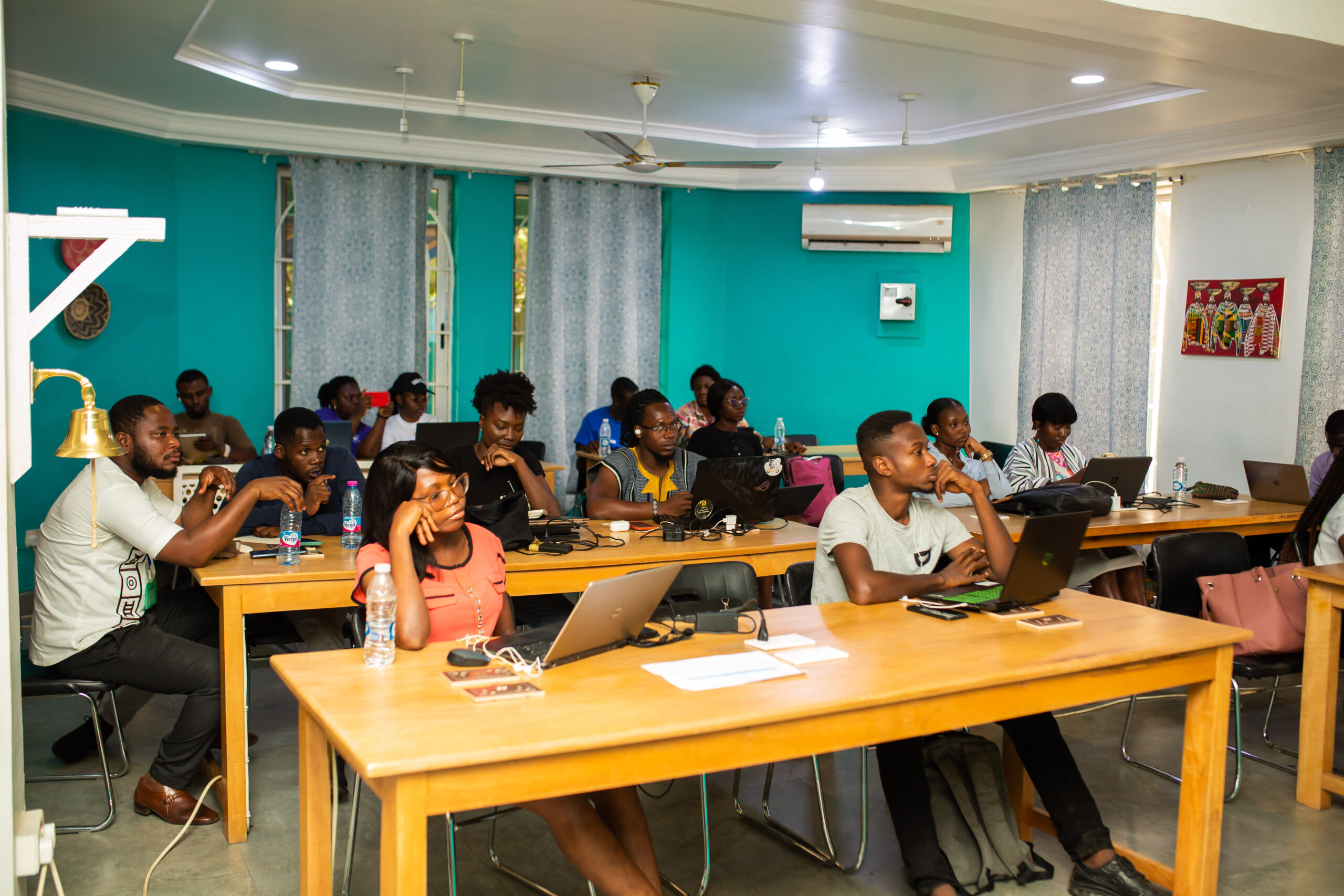 Eric Nsarkoh, Head of Engineering at Stanbic Bank, was a particularly impressive session leader for the "Product" module during the work week. He brought a great deal of knowledge and experience to the table, having worked in product development, sales and marketing, software development, and the Ghanaian market in general. This diversity of knowledge and expertise was greatly appreciated by the participants, as it provided a valuable perspective to the discussion, which was both insightful and educational. 
Nirav Shah, the Planning, Monitoring, and Evaluation Manager at UNICEF Ghana, presented the Generation Unlimited initiative, a global multi-stakeholder partnership focused on empowering adolescents and youth on their learning to earning pathway through skilling, employability, and entrepreneurship support. He shared updates on the progress made with Generation Unlimited in Ghana and identified areas for synergy between GenU and the USL. He also emphasized the significance of collaboration and engagement with the private sector, civil society, the government, and development agencies to support business development and scale.
Other sessions were led by industry experts and representatives from MTN Ghana, the DPG Alliance, and AWS.
The MTN team, headed by Winnie Dzidonu (Senior Manager, Digital Platforms), conducted a session on MTN's digital platforms. "It is difficult to be an entrepreneur," she said, "thus the need to harness technology platforms like Ayoba to make their job more seamless."
The team offers to be beneficial as specialists (or in assisting the Lab in obtaining experts) to support the entrepreneurs during the project execution phase of the program, notably in the creation and refinement of their digital products.
Chris Szymczak and his colleagues from the DPG Alliance spoke about Digital Public Good. He stated that Open Source enables what closed systems hinder: designing with the user, developing towards public good, rapid prototyping, a culture of sharing, transparent peer review, and unobstructed multinational collaboration. Furthermore, "by becoming a Digital Public Good, it can become an accelerator itself for going global and gaining recognition that opens a lot of channels to grow quicker," all while making the world a better place.
A session on startup business development was led by Fola Olantunji David, Senior Startup Development for Africa at AWS. He highlighted the importance of the Lean Development Strategy, which helps startups launch quickly and efficiently by allowing them to test multiple ideas at the same time with a lower risk of failure. AWS is dedicated to helping startups succeed and has developed a suite of tools to make this possible. This includes access to the AWS marketplace, which allows startups to quickly and easily find the technology they need without any upfront cost.
MEST Africa is making a considerable impact on the development of numerous startups through its involvement as an implementing partner in this program. The organization is providing startups with the opportunity to gain valuable insights from seasoned industry professionals, who serve as mentors and trainers. Through this partnership, the startups are given the resources they need to take their businesses to the next level and become more competitive in the market.
"Through the training offered by the UNICEF StartUp Lab, we learned that we needed to focus on a specific product and build an MPV first, which we are now working on," stated Seli Edudzi of Elnak Recycle during the February training session on products.
The upcoming work week 3 will bring a more practical emphasis as participants will be focusing on the fundamentals of business. This will include topics such as how to identify a target market, create a successful business plan, and develop strategies for launching and marketing a business. Participants will also learn the basics of financial management, including how to create a budget, manage cash flow, and prepare financial reports. Additionally, they will gain insight into the legal aspects of business, such as contract interpretation and building strong customer service.
We urge any entrepreneur who is interested in joining the UNICEF StartUp Lab program to keep an eye on our social media platforms for the next intake. Don't pass up the opportunity for your company to build a strong, sustainable business that can scale while also having a social impact.
Written by Ilyich Tetteh Tagoe & Funke Makinwa